Mesothelioma Lawyer | Start Your Asbestos Lawyer Attorney Search Today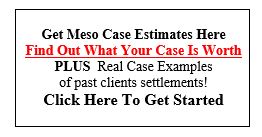 Over the last 20 years, we've helped thousands of individuals diagnosed with mesothelioma to connect and consult with mesothelioma lawyers. Those lawyers have helped them to successfully file their asbestos claims. There are so many asbestos mesothelioma law firms available to assist with this process, and that can make choosing the right firm confusing.   Our mesothelioma lawyer locator process can help you identify the best asbestos-mesothelioma lawyers located in your local area.
Our top priority is to help you and your family get through this difficult situation. We do so by assisting you in making the best possible choice.

Let Us Help You Find the Best Mesothelioma Attorney For You and Your Family
Our experienced legal advocates

have years of experience in helping mesothelioma victims. We will help you find the top leading asbestos-mesothelioma lawyers in your area. There are currently

$30 Billion in Asbestos Trust Funds

still available for mesothelioma-asbestos victims and their families. By choosing an experienced attorney, you'll ensure that you are able to receive your fair share of the financial compensation that has been set aside for mesothelioma victims.

We're here to serve you

and answer all of your questions. Be sure to fill out our

contact form

 or call us toll free at

1-800-706-5606.
With over 20 years of helping mesothelioma victims

in all 50 states, we are absolutely confident that our experienced legal advocates will be able to get the very best asbestos settlement possible for you and your family.

Settlement and Recovery Data:

Different asbestos law firms get very different results, even though the clients and their stories are very similar. It is crucial that you choose the right firm and select the best lawyer, and the best way to do that is to make an educated decision.

$30 Billion Asbestos Trust:

There are more than 25 different asbestos trusts with a total value of over $30 billion. We will send you valuable information on who they are to help you determine which may apply to your situation.

Finding the right lawyer who knows which trusts are right and how to file a claim

is crucial to ensuring that you obtain the compensation you deserve from all potential sources.

VA Claims and Benefits:

If you are a veteran who was exposed to asbestos during your service, then filing your VA claims properly is critical: doing so ensures you'll get the help you need with your medical bills and expenses. Filing government claims is never easy, so you want to make sure that the law firm you select has a Veteran Benefit Specialist on staff who can assist you and make sure the claims are filed correctly. A lack of experience can result in long delays and even lead to denial of your claims.
Find The Best Mesothelioma Lawyer
Finding and securing the best legal representation is an extremely important part of the process for any mesothelioma-asbestos related case. Consulting and retaining an attorney or lawyer who isn't experienced in mesothelioma-asbestos related lawsuits is not recommended, as these types of cases can be very complex..
Just as physicians specialize in different areas of medicine, so do lawyers. It is in your best interest to find and choose a knowledgeable attorney or law firm that has extensive experience in dealing with mesothelioma and asbestos-related cases. Our top priority as legal professionals is to provide you with updates regarding how your case is progressing and to ensure that you are up-to-date on your case at all times. More details
We know first-hand how tedious and complicated the process of filing an asbestos-mesothelioma claim or lawsuit can be. We have over 20 years of evaluating and processing claims and ensuring that you receive the share you deserve of the $30 Billion that is currently in asbestos trust funds.
These funds have been set aside specifically for victims just like you, who have been exposed to asbestos and who now have been diagnosed with mesothelioma disease. Even if your previous employer was a government agency or a business that is now bankrupt, we can help. To learn how, call us at 1-800-706-5606.
These are funds that have been set aside for victims just like you who have been exposed to asbestos and now have been diagnosed with mesothelioma disease. Whether or not your past employer was a government agency or a past business that is now bankrupt. We can help, call us at 1-800-706-5606.
US Asbestos Expedited Claims Processing has been providing asbestos litigation assistance for over 20 years. Our experienced mesothelioma attorneys understand first-hand the many challenges and hardships you are facing, and how complex an asbestos lawsuit can be.  We use our in-depth understanding of the claims process to guide and assist you and to help you win the compensation you need and deserve for your medical illness. 
Mesothelioma Trust Funds have been created and setup by corporations who faced large numbers of asbestos-related lawsuits. These companies attempted to avoid their responsibility by filing for bankruptcy protection, but were ordered by the courts to create the trusts to provide financial compensation  for mesothelioma-asbestos cases that would be filed against them in the future.
Mesothelioma Lawsuits provide mesothelioma and asbestos-related disease victims with a way to obtain justice for the wrongs that they have suffered. The compensation that is awarded in a successful mesothelioma case provides for medical expenses as well as reimbursement for pain and emotional suffering, possible lost wages, and in some cases awards punitive damages as punishment against the responsible companies. The wrongs that were done by the asbestos companies have meant that an enormous number of mesothelioma lawsuits have been filed in United States – in fact, it is the largest mass tort in American legal history, and the number of asbestos-related or mesothelioma lawsuits is only expected to increase over the next decade, as more and more people are expected to be diagnosed with mesothelioma or asbestos-related diseases
The majority of mesothelioma settlements typically end in a settlement. This mean that an attorney negotiates on behalf of the asbestos-mesothelioma victim and arranges for financial compensation to be paid by the defendants without the case having to go to trial. It is extremely difficult to estimate the turnaround time on a settlement, but generally speaking mesothelioma settlements provide a much faster resolution of a case than an actual mesothelioma-asbestos trial.
Asbestos Lawyers  specialize in mesothelioma and asbestos-related disease claims and lawsuits. Asbestos lawyers have spent years negotiating and fighting on behalf of mesothelioma victims against asbestos trust fund corporations and asbestos manufacturers. If you've been diagnosed with mesothelioma or an asbestos-related illness, it's extremely important to choose the right attorney. Doing so will prevent your case from being delayed or encountering issues that could diminish your settlement.

How To Get Started
To ensure that you receive your fair share of the $30 Billion in asbestos trusts fund money, start by completing the form to the right, or call us directly at 1-800-706-5606 to receive your FREE Asbestos Trust Fund Packet. We will mail it to you immediately via next day delivery so you can begin to read all of this essential information, including VA benefit information, asbestos trust forms and medical assistance information.
Over the past two decades we have committed ourselves to providing essential information to mesothelioma patients who have been victimized by large corporations. We are dedicated to linking you to mesothelioma law firms who will provide compassionate and qualified legal assistance aimed at obtaining justice as well as the maximum financial compensation that you and your loved ones deserve.
Our know-how and passion for seeing our clients receive what they deserve has been proven time and time again. By placing victims with a firm that can maximize compensation, the people we have helped have won the highest possible jury awards and settlement amounts. They have recovered over $500 million dollars in verdicts and settlements.
Working with us ensures that you will be treated with the professionalism and attention that you deserve and that your case will be handled in the way that will both maximize the amount of payment you receive and best meets the needs of you and your family.
Step 2: Pick Up the Phone and Call Today
We will provide you with the information you need to select the right law firm – one that will pursue a mesothelioma lawsuit or claim on your behalf if it is appropriate and that has comprehensive knowledge as to all of the specific rules governing the filing of these cases, including knowing what jurisdiction will serve your case best. This is one of the most critical aspects for maximizing your compensation potential and ensuring that your case is managed properly, as each state has its own rules regarding time limitations and requirements for filing mesothelioma cases. If you are working with a firm that is not familiar with these differences, you run the risk of missing important deadlines and being shut out of the possibility of collecting the mesothelioma settlement that you deserve.
Do Not Make This Mistake!
Our FREE Asbestos Trust Fund Packet will provide you with the ability to determine which law firm to hire. Our process insures that you receive the personal touch that is so important during this emotional and difficult time.
Let us help you with your claim now.
Whether you are the person who has been diagnosed with mesothelioma or you are doing the research for a loved one, you have more important things to worry about than whether you chose the right lawyer for filing a claim or lawsuit. We take that worry away.
There is no better time to get started than right now. Finding the best mesothelioma attorney can be a complex matter, but it doesn't have to be. When you complete the form above or call 1-800-706-5606, you will receive our FREE Asbestos Trust Fund Packet and a FREE Case Evaluation from one of our experienced attorneys or advocates, who will start processing your information within 24 hours.
We've done all the legwork and investigation so you could have the details you need to make an informed decision. The more quickly you act, the more time you'll have to concentrate on what matters to you the most. Enjoying the rest of your life, improving your health, and spending time with your family and friends.
Summary
Reviewer
Review Date
Reviewed Item
Author Rating